Latest News
Rebecca Herszenhorn has been awarded the Laines Theatre School, Summer school scholarship, after attending this summer.
Created: Saturday, 18 August 2007 14:29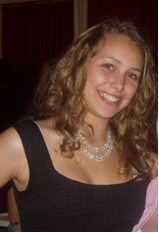 She was picked from 80 students, many of which train at full time dance schools! She is thrilled to be recognised for her talent, and cannot wait to return back next year.
Closing Times Summer 2007
Created: Saturday, 28 July 2007 13:36
Timestep will be closed throughout August (with the exception of Summer School) and will return on September 3rd. Have a good holiday!